Trauma Transformed, the result of seven Bay Area counties' collective mission to work together to change the way they understand, respond to and heal trauma, was seeded by a four-year federal systems change grant from the Substance Abuse and Mental Health Services Administration (SAMHSA). LFA partnered with Trauma Transformed to tell the story of its first four years. A systems change initiative like Trauma Transformed is inherently slow moving, complex, and difficult to measure. Looking back upon the work of the last four years, there is evidence that meaningful progress is taking place: radical transformation in the capacity of systems to support and sustain efforts and practices that address trauma, by supporting and healing the people within those organizations and systems. Download the Final Report and the Executive Summary.
LFA developed an online diagnostic tool, the Nonprofit Capacity Organizational Diagnostic (N-COD) tool for nonprofits to self-assess their progress on the seven core dimensions of nonprofit capacity, with a vision and impact model as the foundation for driving nonprofit effectiveness. LFA piloted the tool with 54 nonprofits in Solano County to assist First 5 Solano and Solano Health and Social Services in learning about the current landscape of nonprofit organizational capacity in the county. Download the Report and learn more in our blog post.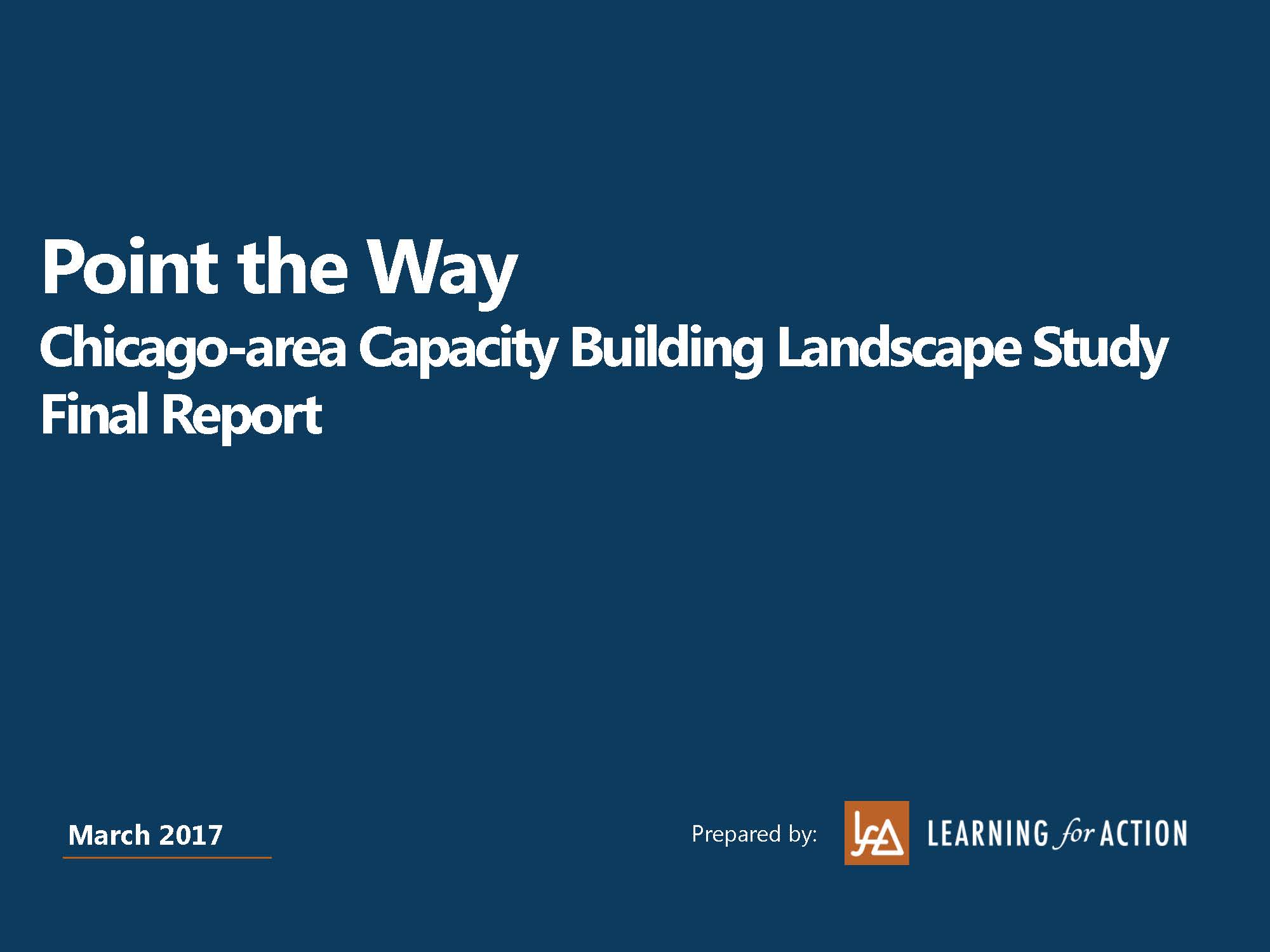 In 2015, a group of funders gathered to better understand the availability of quality capacity building services for the nonprofit sector in the Chicago area. They convened a Steering Committee and established an initiative called Point the Way, the long-term goal of which is to unite and coordinate efforts to improve capacity building in Chicago. The Steering Committee hired LFA to conduct a study on nonprofit capacity building needs and services in the greater Chicago area and beyond, and the experiences of those that use, deliver, and invest in them. Over the course of the study, over 400 nonprofits, capacity building providers, and funders provided input on the capacity building supports needed by individual nonprofits and shared their perspective on the ecosystem of capacity building in Chicago. The study incorporates a review of the latest literature on capacity building best practices and trends, and explores three model capacity building programs to understand why they're successful and what lessons they can offer to consumers and providers of, and investors in, capacity building in the greater Chicago area. The report culminates with recommendations on how Chicago-area nonprofits, funders, and capacity building providers can work together to strengthen supports for nonprofits. Download the Final Report.
LEARN MORE about the study.