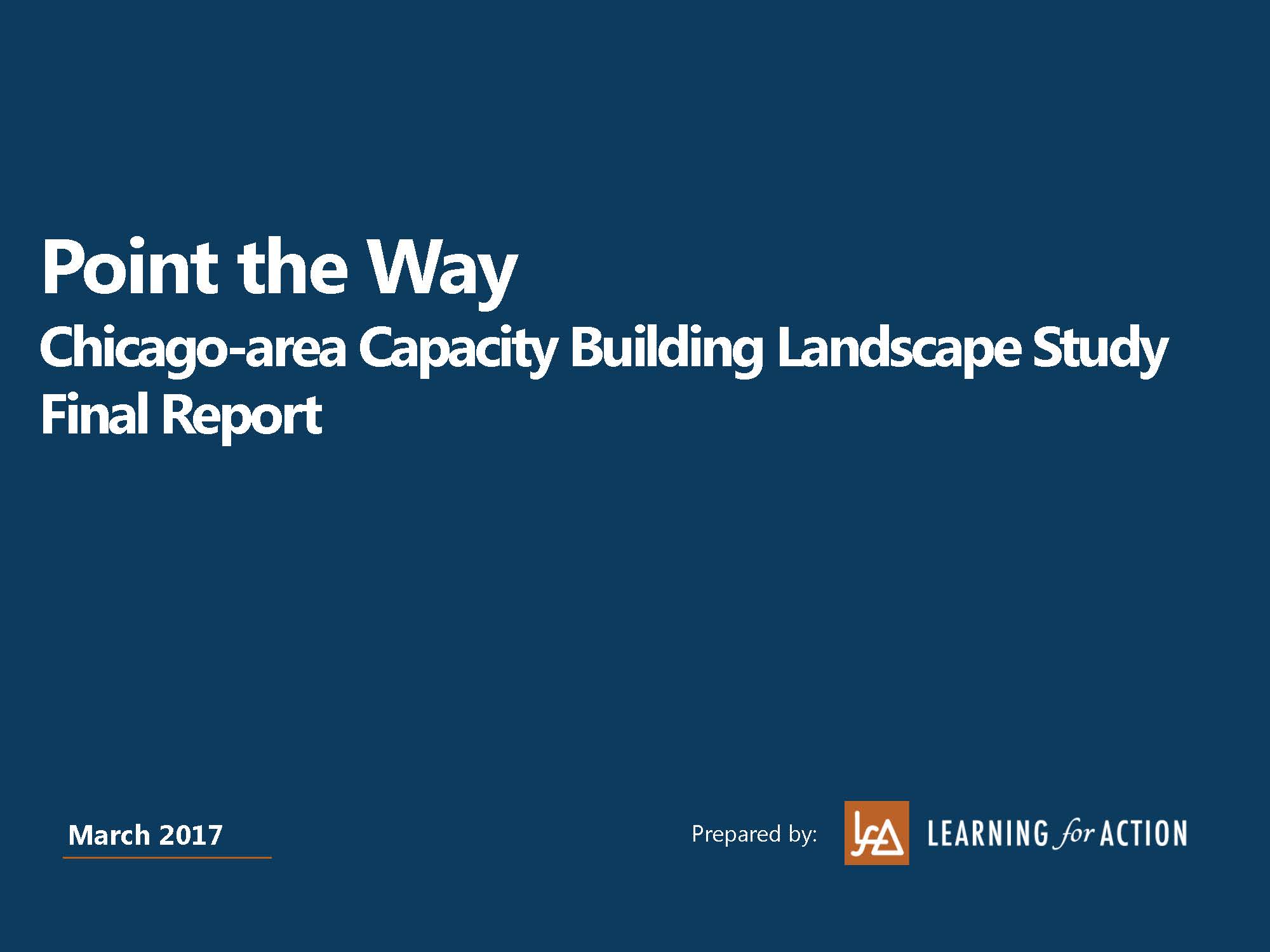 In 2015, a group of funders gathered to better understand the availability of quality capacity building services for the nonprofit sector in the Chicago area. They convened a Steering Committee and established an initiative called Point the Way, the long-term goal of which is to unite and coordinate efforts to improve capacity building in Chicago. The Steering Committee hired LFA to conduct a study on nonprofit capacity building needs and services in the greater Chicago area and beyond, and the experiences of those that use, deliver, and invest in them. Over the course of the study, over 400 nonprofits, capacity building providers, and funders provided input on the capacity building supports needed by individual nonprofits and shared their perspective on the ecosystem of capacity building in Chicago. The study incorporates a review of the latest literature on capacity building best practices and trends, and explores three model capacity building programs to understand why they're successful and what lessons they can offer to consumers and providers of, and investors in, capacity building in the greater Chicago area. The report culminates with recommendations on how Chicago-area nonprofits, funders, and capacity building providers can work together to strengthen supports for nonprofits. Download the Final Report.
LEARN MORE about the study.
The Center for Effective Philanthropy, a long-time partner of LFA, offers a number of assessment tools that provide critical insights into what is working and what could be improved about the funder-grantee relationship. The widely used Grantee Perception Report (GPR) provides funders with candid, actionable feedback from grantees using an online survey. The complementary Applicant Perception Report (APR) is a shorter survey designed to gather feedback from a funder's declined applicants. To date, hundreds of funders have used the GPR, allowing CEP to compile an impressive dataset that funders can use for relevant benchmarking of their results. Learn more about the GPR and APR.